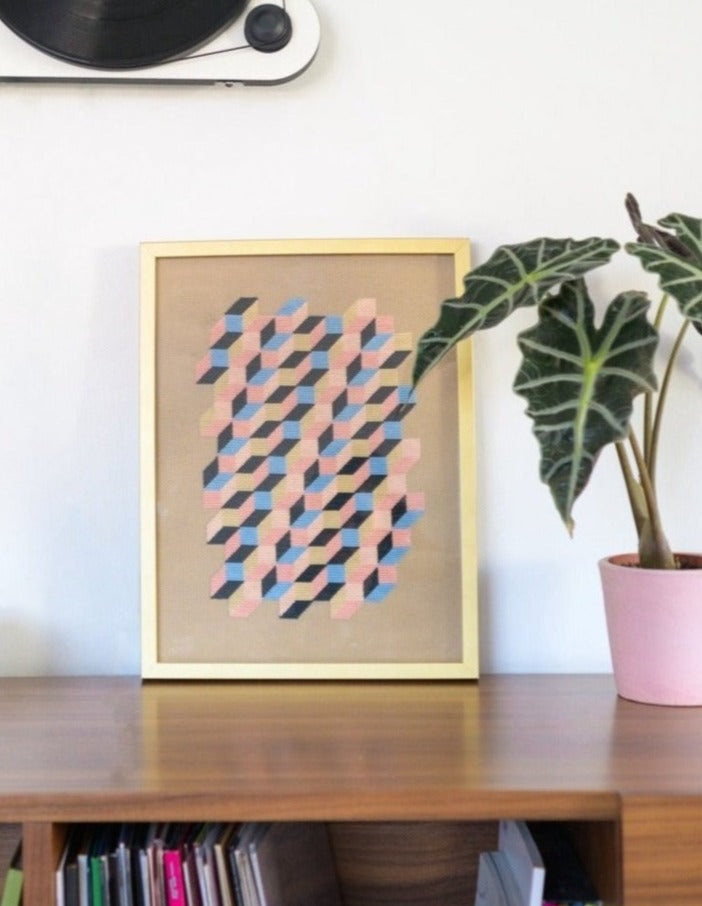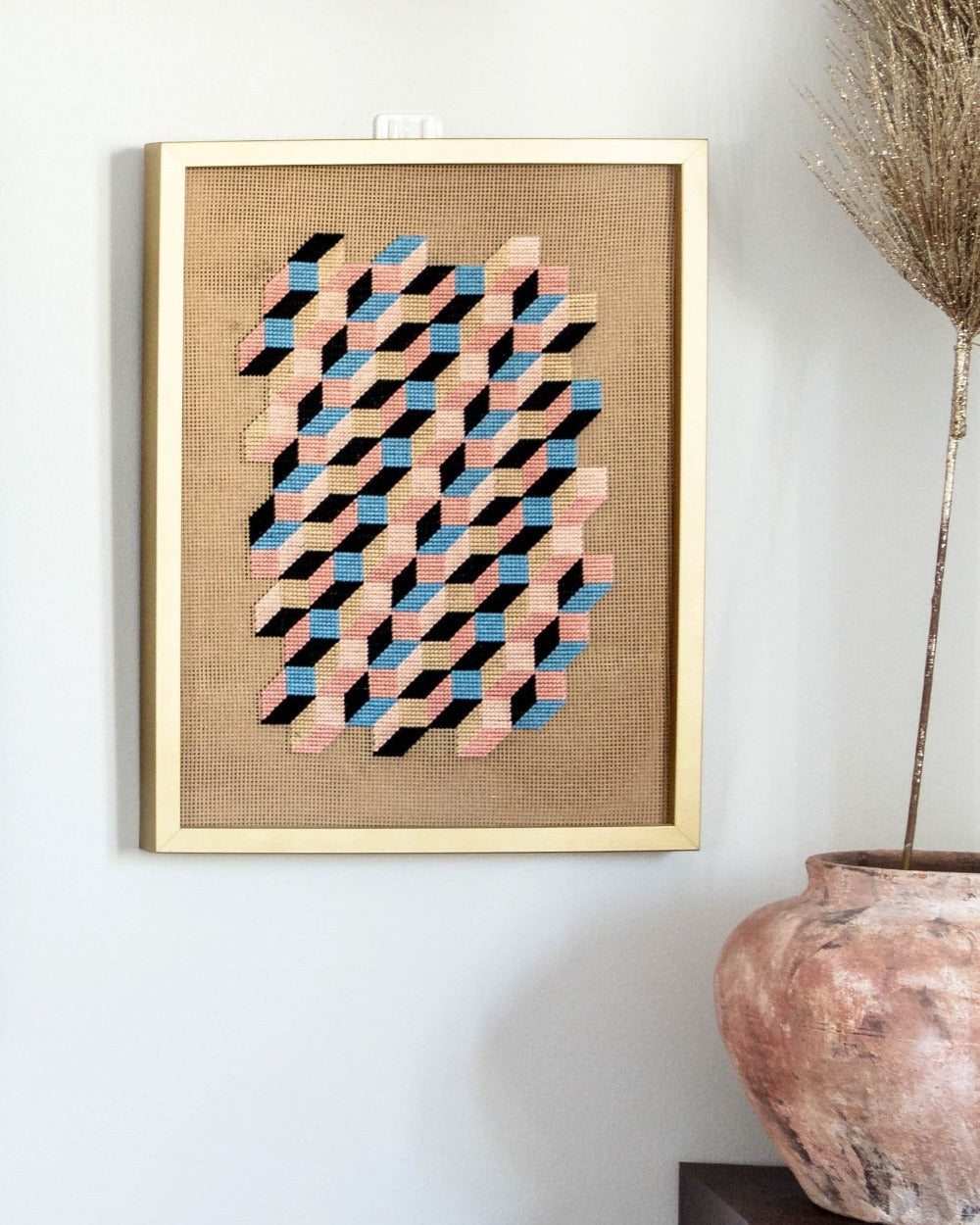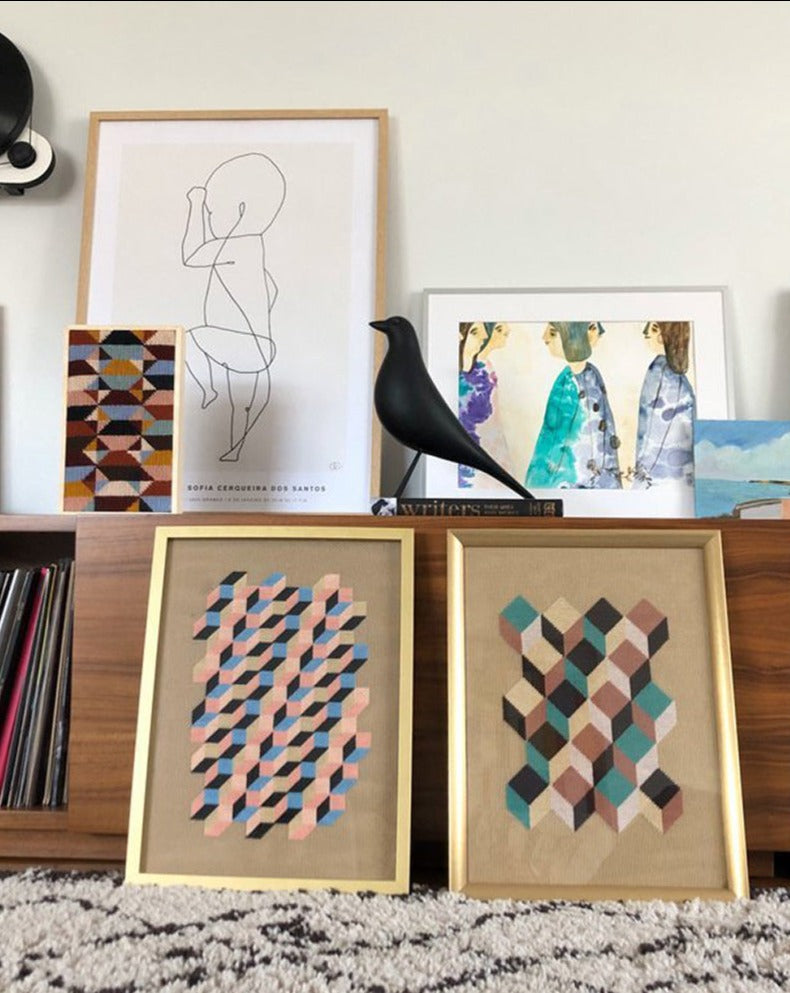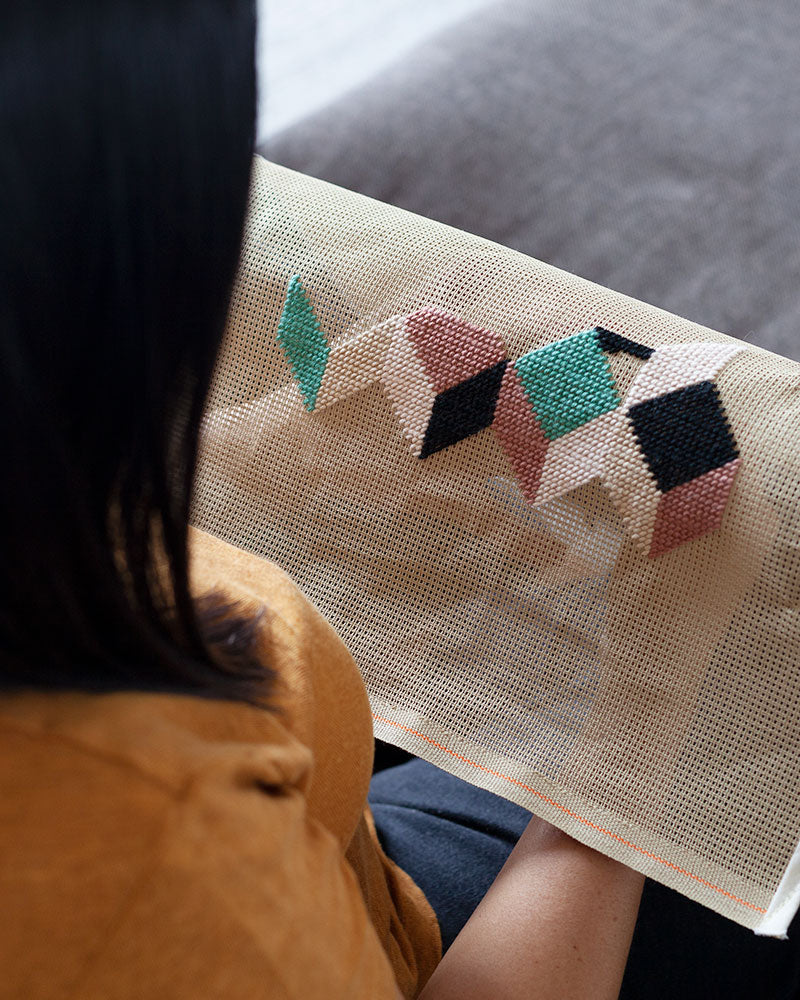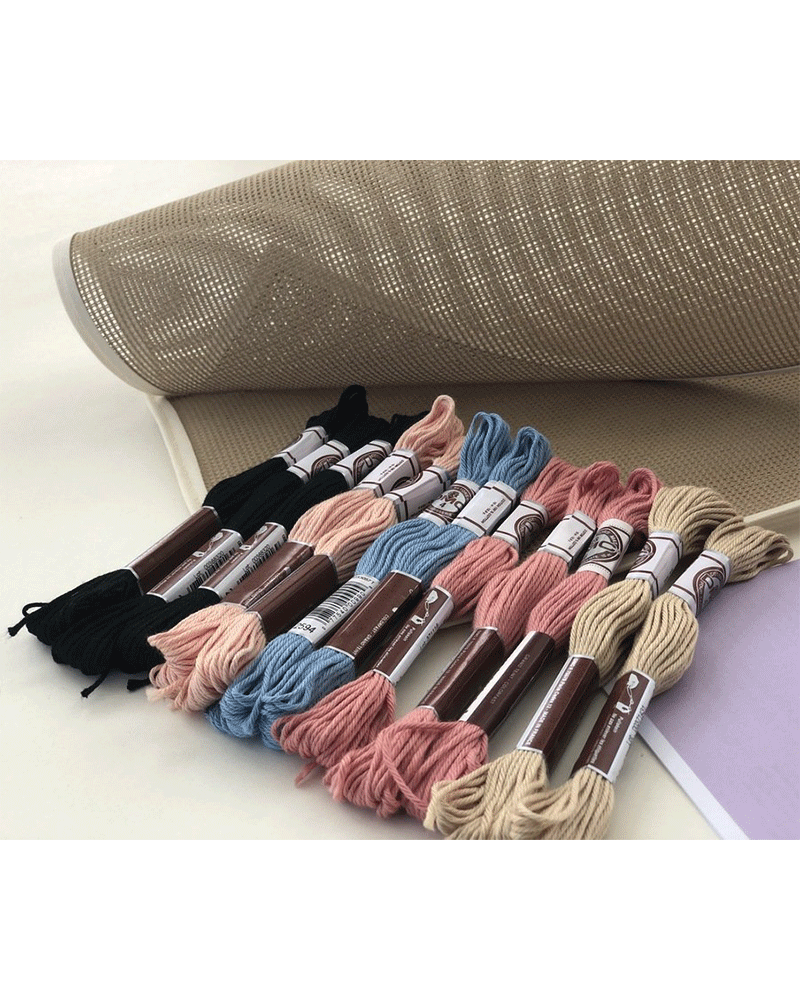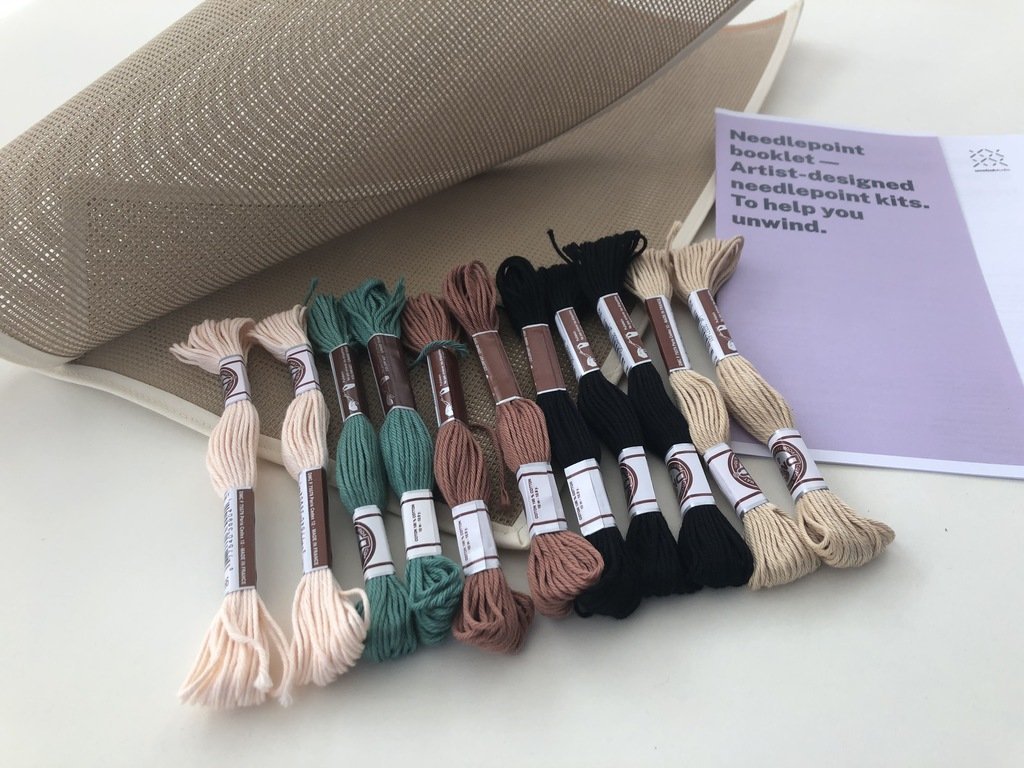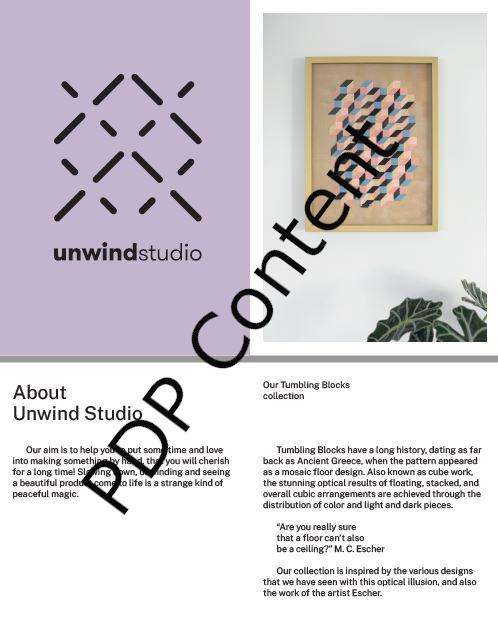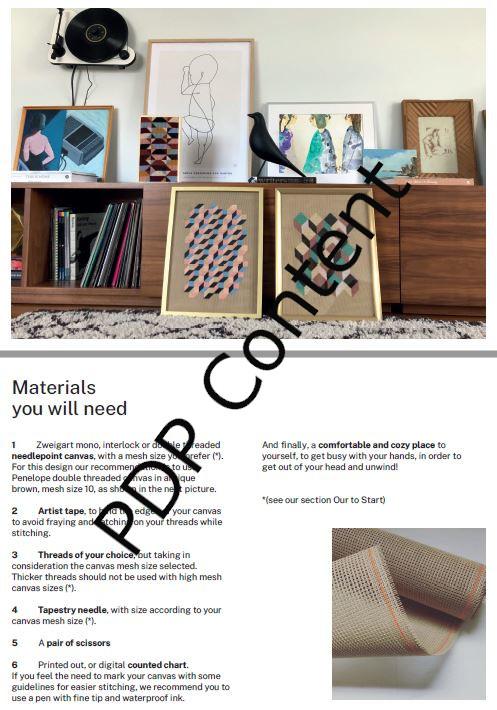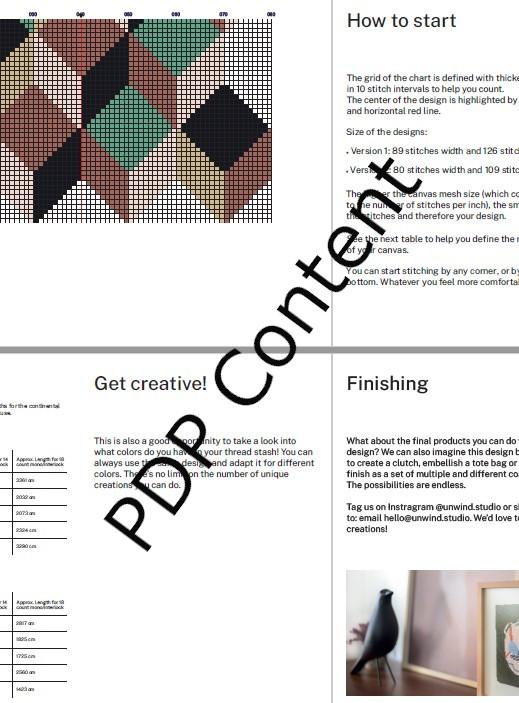 Escher Tumbling Blocks
Regular price
Sale price
$16.27
/
Tax included.
---
---
In stock, ready to ship

Inventory on the way
Affordable Worldwide Shipping from Portugal
Highest Quality Materials
Each Purchase Supports an Artist
---
Skill Level - Confident Beginner:
Canvas Mesh Size: 10 holes per inch
Optional Threads Included: DMC Soft Cotton
---
"Tumbling Blocks have a long history in the grammar of ornament, dating as far back as Ancient Greece, when the pattern appeared as a mosaic floor design. It may have been introduced into quilt-making in the 1850s. Also known as cube work, the stunning optical results of floating, stacked, and overall cubic arrangements are achieved through the distribution of color and light and dark pieces."

The reason why we choose to kit this design with Zweigart Penelope antique brown canvas, is because you don't need to embroider the background! The canvas is so beautiful that the end result looks amazing as it is :)
You can choose from two available versions of this design:
Version 1: Blue & Pink

Version 2: Brown & Green
What is included:
If you buy only the Digital Pattern:
PDF with the Charted Designs, containing:

Printable patterns for the 2 versions: Blue & Pink + Brown & Green
Materials list
How to start instructions
Color guides and quantities
Information about design, canvas mesh and needle size
Finishing tips


PDF of our

 

Needlepoint booklet with instructions on starting needlepoint, tips for selecting needlepoint stitches, and a library of favorite stitches
We have a flat rate so you can order as much as you like to get the most from our delivery!
Original artwork printed in premium Zweigart canvas, with edges sewed with cotton bias tape
2 tapestry needles
Flyer with the color threads mapping so you can start stitching quickly. 
Threads with enough quantity to stitch with the continental tent stitch (more information in the FAQ's; if you need more thread, leave a note at checkout - we offer you all the thread needed without extra cost!)
Needlepoint booklet with instructions on starting needlepoint, tips for selecting needlepoint stitches, and a library of favorite stitches
Our bespoke packaging, portable and sustainable & perfect for gifting.
When you buy the "Printed canvas only" option, all the above is included except the threads, and just a single needle. It's the perfect option if you want to create your own color variation, or re-use threads and yarn you might have at home!
Learn how to count your chart/canvas: Always think of the squares as intersections in your needlepoint canvas, instead of the actual holes of the canvas.
Find the center: To find the center of the canvas and the chart, you can either fold them in 4, or you can use a ruler to cross out the center, by tracing the diagonals.
Start in the middle, or count to the area where you want to start: Starting in the center is the easiest way to begin stitching with a needlepoint chart, because it's your strongest point of reference.
Understand the color map: Using the color map you can match each square with the labeled color.
We have a flat rate so you can order as much as you like to get the most from our delivery!
And there's a free shipping threshold that you can check out at the top announcement of the website!
Shipping Cost and Delivery Times:
> At checkout we inform you of the cost and estimated delivery time.
Please note that the delivery times indicated at checkout are only taken into account from the moment the order is processed.
Order Processing Times:
> We aim to process each order between 1 and 3 business days. In case the item is not fully restocked, or we are having a sale, please allow up to one week.
> In case you need the item with urgency, please let us know and we will do our best to find a solution for you!
---
Please consult our Shipping & Returns policy page for complete details and prices.
In order to be more sustainable, we try to reduce the materials used for packaging:
During Nov & Dec:
All kits and canvases will be shipped into individual tubes/canisters or small boxes, unless you let us know you prefer to receive optimized packaging, to help us preserve the planet!
Rest of the year:
When you buy more than one kit or canvas, we always try to accommodate them in a single packaging tube or small box, and only 1 printed needlepoint booklet is included.
However, if you add a gift message at checkout, or let us know in advance that you are buying for a gift, we make sure to ship all projects into individual packages.
ABOUT OUR PACKAGING:
♥ PLASTIC FREE
It's the little things that matter. We're careful to use only eco-friendly materials, that you can reuse or recycle!
♥ GIFTS
All our kits come beautifully packaged with our bespoke portable tubes or small boxes, making them a perfect gift for you or a friend.